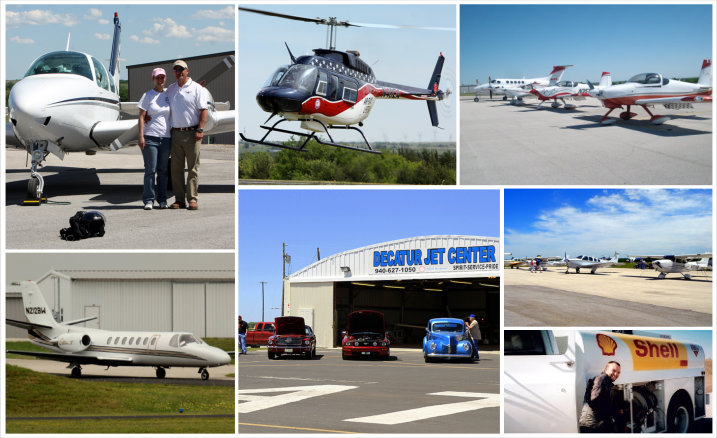 Decatur Jet Center is a fixed base operator (FBO) that provides first class service at Decatur Municipal Airport (KLUD). Among our many services, we offer self and full-serve Jet A and 100LL fuel. At Decatur Jet Center, we pride ourselves on our exceptional service.
We are currently accepting resumes for an A&P. Come be a part of a fast growing company with a great working atmosphere, and room to grow your career. The A&P Mechanic is responsible for maintaining an organized and efficient work place while providing excellent on time results.
Job Duties
Read, understand, and use FAA approved maintenance manuals, illustrated parts catalogs, AD's, Service Bulletins, progressive inspection check lists, and other related maintenance documentation in order to effectively troubleshoot airframe, engine, avionics, electrical, and hydraulic systems.
Complete required Decatur Jet Center forms properly and accurately to FAA and Decatur Jet Center standards.
Complete repair, modification and replacement of aircraft and aircraft systems within Decatur Jet Center's requirements.
Complete work within budgeted timeframe.
Comply with airport and Decatur Jet Center safety requirements for proper operation of ground support equipment.
Complete any and all assigned job tasks as required by management team.
Job Requirements
High School education or equivalent
Valid and active A&P rating.
Must provide own basic tools
Must be able to read, write, and understand the English language.
Must be able to lift/carry up to 75lbs, push-pull, walking, sitting, standing, climbing, kneeling, bending, crouching, and reaching.
Good communication and analytical skills
Prefer 1-2 years of experience but not required
Prefer Inspection Authorization but not required
Prefer Cessna, Beechcraft, Piper & Maule experience but not required
Call Now
940.627.1050
Send resumes to Christine@decaturjetcenter.com
We provided the Wise County Veteran's Group with tickets to the Fort Worth Stock Show & Rodeo!
Have fun y'all and thank you for your service!